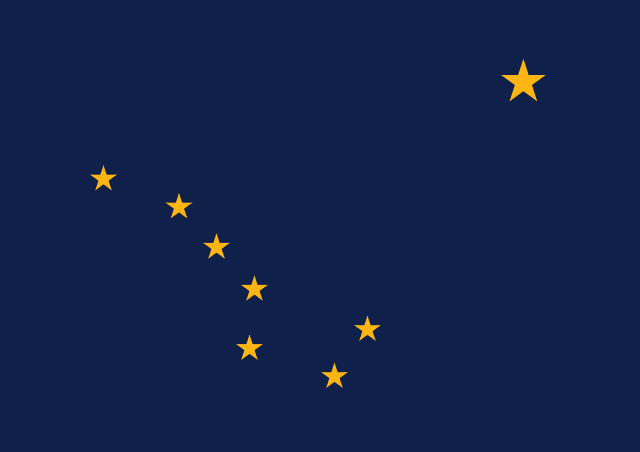 YOUR VOTE: Alaska
Get ready to cast your ballot this fall.
By Countable
ALASKA
---
It's election season! Are you ready? With just a few clicks, we'll walk through voter registration, key election dates, and all the documents you'll need. Best of all, you can share this info with your friends and neighbors. Make sure that your vote counts!
I. WAIT! BEFORE YOU SCROLL ANY FURTHER, REGISTER TO VOTE
---
Need to register? Or maybe you just want election reminders? Thanks to TurboVote, we've got you covered. Just click below:


II. KNOW THE DATES
---
General Election:
General Registration Deadline:
The registration cutoff for the general election is October 4, 2020.
Deadline to Request Mail-In Ballot:
Anyone can request a ballot by mail, no excuse needed. Apply beginning January 1 of each year. Your application must be received at least 10 days before Election Day.
Return your application (as an attached PDF, TIFF, or JPEG file) to the Absentee Office by mail, fax, or email.
III. REGISTER TO VOTE
---
Registration Status:
Not sure you're registered? This handy site lets you check your status and explains how to register online, in person, or using a downloadable mail-in form.
Voting Requirements:
Need To Register?
Yes, it's so important we're including it twice. Here's that link again:


IV. WHERE TO VOTE
---
Polling Location:
School, firehouse or community center, this simple form will tell you where to go to cast your ballot.
Do I need to wear a mask to the polls?
Maybe. Some local Alaskan governments are requiring masks in public settings, but there is no statewide mask order. Check with your polling place if you're unsure about its policy.
V. COVID-19 MAIL-IN VOTING & ABSENTEE VOTING
---
Any Alaskan can request a mail-in ballot, no excuse needed:
Out of town or serving abroad? 


VI. WHAT TO TAKE TO THE POLLS
---
Voter ID Laws:
You will need to show ID to vote. Here is the list of accepted credentials.
Accepted Credentials:
To register to vote, you must provide proof of identity, age, and citizenship.
Contact your polling place for an acceptable list of options.
Don't have a valid ID?
If you are unable to provide ID, you will be able to vote a questioned ballot.
VII. HAVING TROUBLE? GET IN TOUCH
---
The Director of the Alaska Division of Elections:
The Director of the Alaska Division of Elections can be reached by phone at (907) 465-4611 or email at elections@alaska.gov.
Voter ID Helpline:
Any other questions? 
See you at the ballots (or mailboxes), Alaskans!