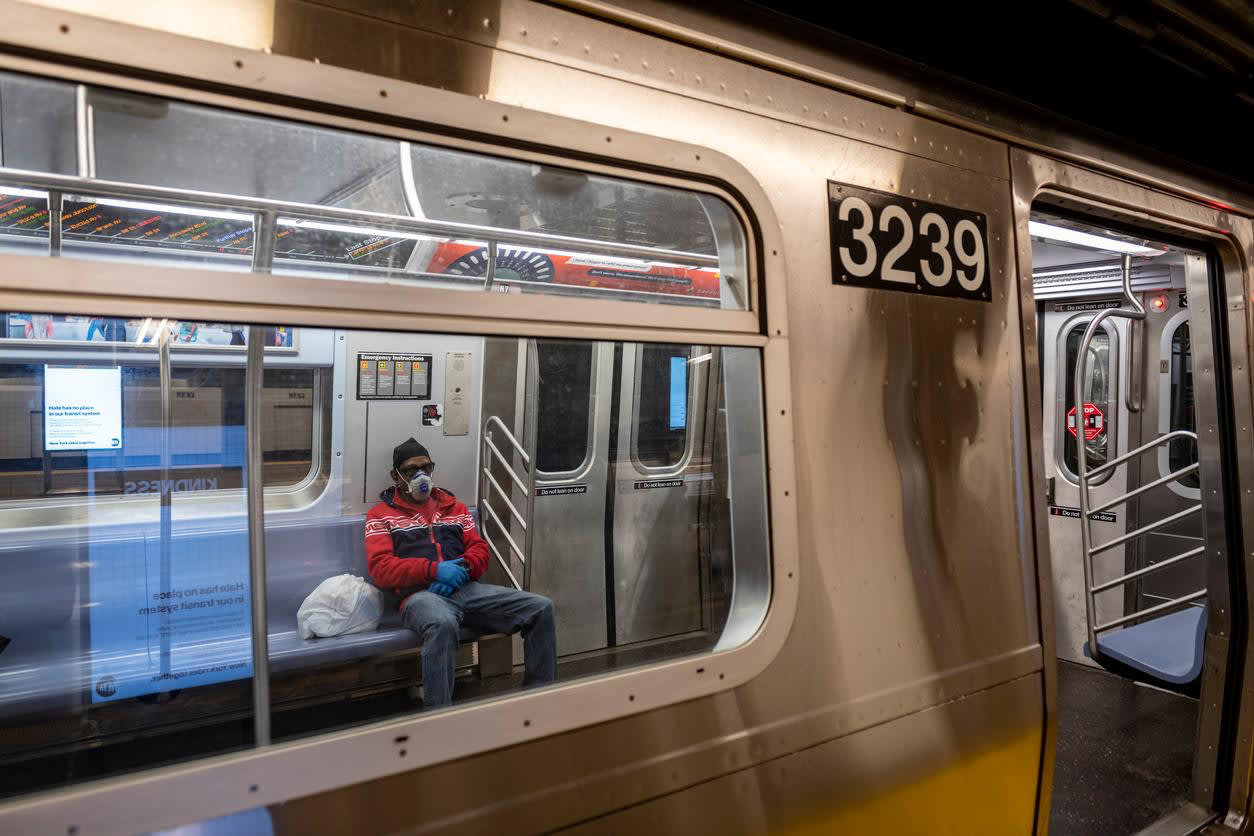 Monthly public transit ridership 65% lower than pre-pandemic levels
Would you use public transit at this point in the COVID-19 pandemic?
By Eric Revell, Countable News
This content leverages data from USAFacts, a non-profit that visualizes governmental data. You can learn more on its website, Facebook, and Twitter.
---
What's the story?
Public transit ridership declined sharply in the months since the coronavirus (COVID-19) pandemic began amid lockdowns, closures, and physical distancing measures, and while ridership has started to rebound it remains well below its pre-pandemic levels.
From January 2016 through February 2020, the number of public transit trips per month (counting transfers as separate trips) was roughly 800 million per month. This USAFacts chart shows how the number of public transit trips plummeted to 479 million in March before bottoming out at 156 million in April, which was 81.3% lower than the 835.2 million rides taken in April 2019:
The graphic below from USAFacts shows the year-over-year ridership decline comparing the months of April and July in 2019 and 2020 for the 20 largest service areas. The area which has recovered the most ridership was Tampa, Florida, which had only 63% less riders in July compared to July 2019:
New York City accounted for nearly half of all transit trips in 2019, at 44.5% of trips, and was among the hardest hit epicenters of the COVID-19 pandemic in the U.S. Ridership on NYC's subways fell from roughly 5.5 million on March 5th to a low of 198,693 on April 12th, and as this USAFacts chart shows ridership has remained low but is gradually rising:
Across the country, bus ridership has started to rebound more quickly than rail ridership. Prior to the pandemic, rail ridership was more popular than bus ridership. For instance, rail ridership was about 428 million and bus ridership was roughly 365 million in February 2020. As this USAFacts chart shows, bus ridership bounced back to 176 million riders in July 2020, when rail ridership was only 98 million:
(Photo Credit: iStock.com / Joel Carillet)