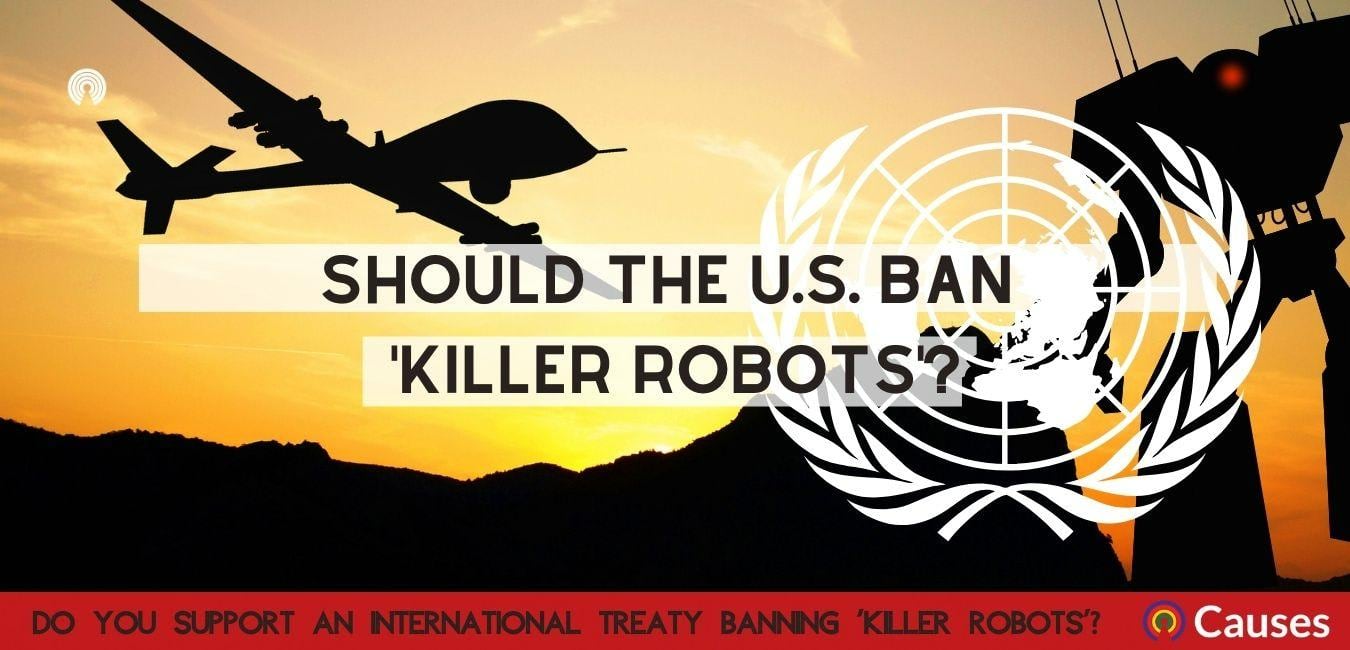 U.S. rejects international ban on 'Killer Robots'
Do you think the U.S. should ban autonomous weapons?
Written by Casey Dawson & Josh Herman, Countable News
What's the story?
The U.S. has rejected calls for a ban on "killer robots," autonomous weapons that could select and attack targets without any human intervention.
During a recent United Nations meeting in Geneva, U.S. official Josh Dorosin opposed any binding legal instruments to limit the use of autonomous weapons, instead proposing a "non-binding code of conduct."
"In our view, the best way to make progress would be through the development of a non-binding code of conduct," Dorsin said.
What they're saying
Pro 'killer robot' ban
"Machines that have the power and discretion to kill without human intervention are politically unacceptable and morally despicable."
The Human Rights Watch has called autonomous weapons "one of the most alarming military technologies under development today" which would "raise a host of moral, legal, accountability, operational, technical, and security concerns." 
At least 30 countries have voiced support for banning autonomous weapons systems according to the Campaign to Stop Killer Robots. During the Geneva conference, New Zealand and Costa Rica added their names to the "ban" list.
New Zealand Disarmament Minister Phil Twyford stated:
"Many people...seriously question whether it's possible for autonomous weapon systems to comply with the fundamental tenets of international humanitarian law – the rules around protecting civilians, of military action being proportionate, accountability for one's actions in the battlefield."
Anti 'killer robot' ban
The U.S. contended that, in lieu of a ban, a code of conduct "would help states promote responsible behavior and compliance with international law." 
In the past, the U.S. has argued they have a "moral imperative" to pursue autonomous weapons technology, citing a potential for fewer mistakes and casualties due to target misidentification.
American officials also continue to use the "but if we don't do it China will" argument: China, Israel, Russia, and South Korea have all rejected bans on autonomous weapons.
What do you think?
Should the U.S. join an international treaty banning killer robots?