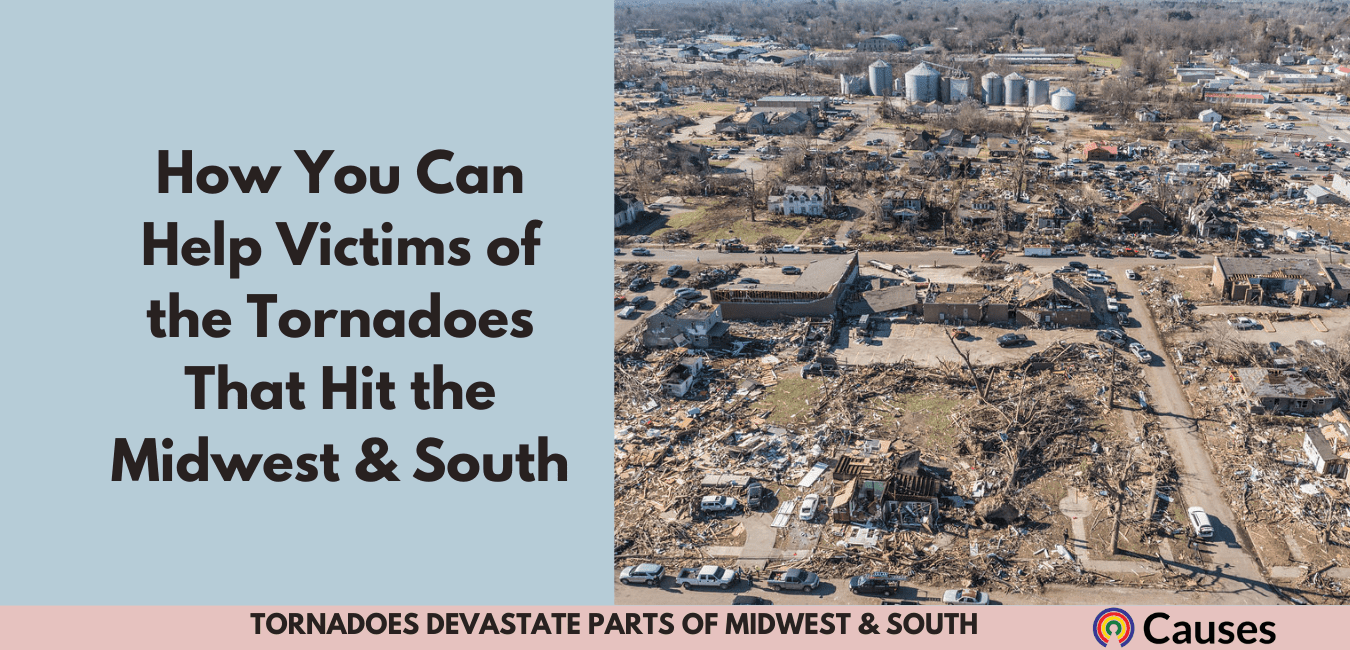 How you can help victims of tornadoes in the midwest & south
Join the 15,758 people who've taken action on Causes this week
Written by Eric Revell, Countable News
What's the story?
More than two dozen tornadoes swept across six states on Friday night and killed at least 90 people, including 80 in Kentucky where the communities of Dawson Springs and Mayfield were devastated by the storms. One of the tornadoes was given a preliminary rating of EF4 and was potentially among the longest tracking tornadoes of all time.
The storm system impacted parts of Arkansas, Illinois, Missouri, Mississippi, Missouri, and Tennessee, destroying many buildings and homes in addition to disrupting critical local infrastructure.
How you can help
A number of national and local organizations are providing relief efforts in areas impacted by the tornadoes:
The American Red Cross has opened shelters and is asking people to make appointments to give blood. Both its national organization and its local chapter in Western Kentucky are accepting donations.
GoFundMe created a centralized hub with verified fundraisers to help those affected by the tornadoes.
The Salvation Army is providing food, drinks, shelter, emotional and spiritual care, and other emergency services to survivors and rescue workers, with 100% of donations going to relief efforts and no administrative fees.
If you live in the South, Blood Assurance has asked for people who are willing to donate blood to schedule appointments because of a "critical need" for supply in Kentucky and Tennessee.
The Team Western Kentucky Tornado Relief Fund was established by Kentucky's state government to collect donations for on-the-ground relief and rebuilding efforts.
Team Rubicon is raising money to help its disaster relief team of military veterans and volunteers clear blocked roads in Kentucky. 
World Central Kitchen is providing fresh meals to those impacted by the disaster, and WCK founder Chef José Andrés said the organization will be involved in the region during the days and weeks ahead. You can make a donation to WCK here.
You can find recommendations about more national and local organizations helping relief efforts through WFPL News, NBC LEX18,
Entities that can help you vet charities and non-profits include Charity Navigator, Charity Watch, and GuideStar.