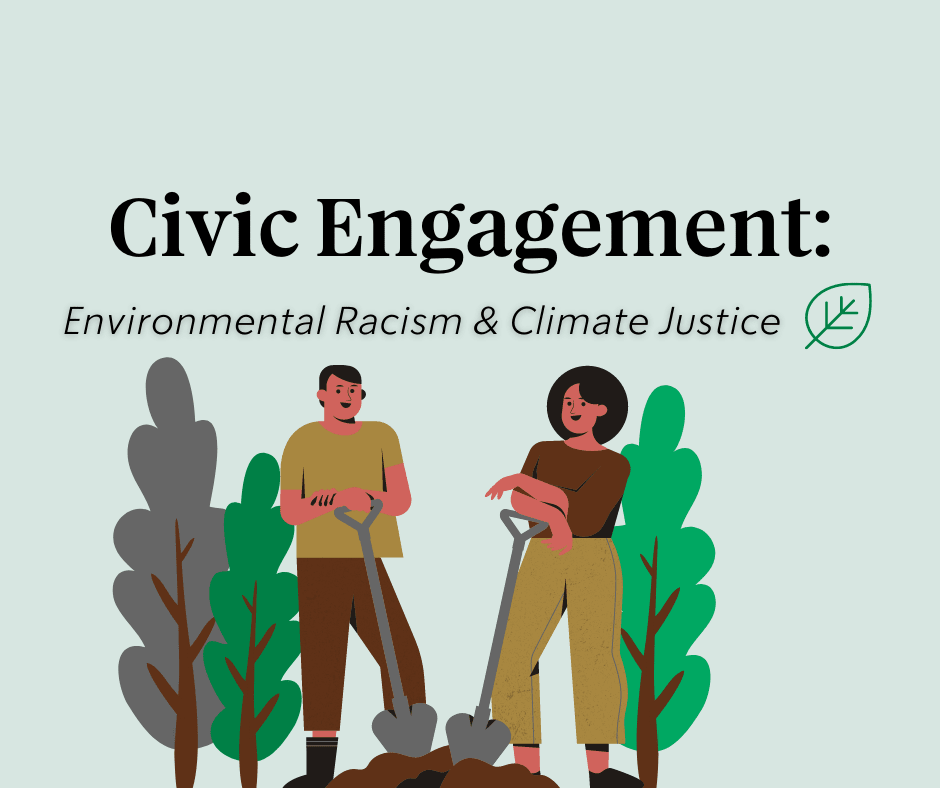 Civic Engagement: Environmental Racism & Climate Justice
Join us and spread the word to your community
This week, the nation observed Martin Luther King Jr. Day. A spokesman, minister, Nobel Peace Prize winner, and leader in the American civil rights movement, MLK remains a symbol in the ongoing fight for the equality - and dignity - of all human beings.
This month and beyond, we want to continue to honor Dr. King's legacy by highlighting environmental justice as a civil rights issue, and provide resources for how you can get involved.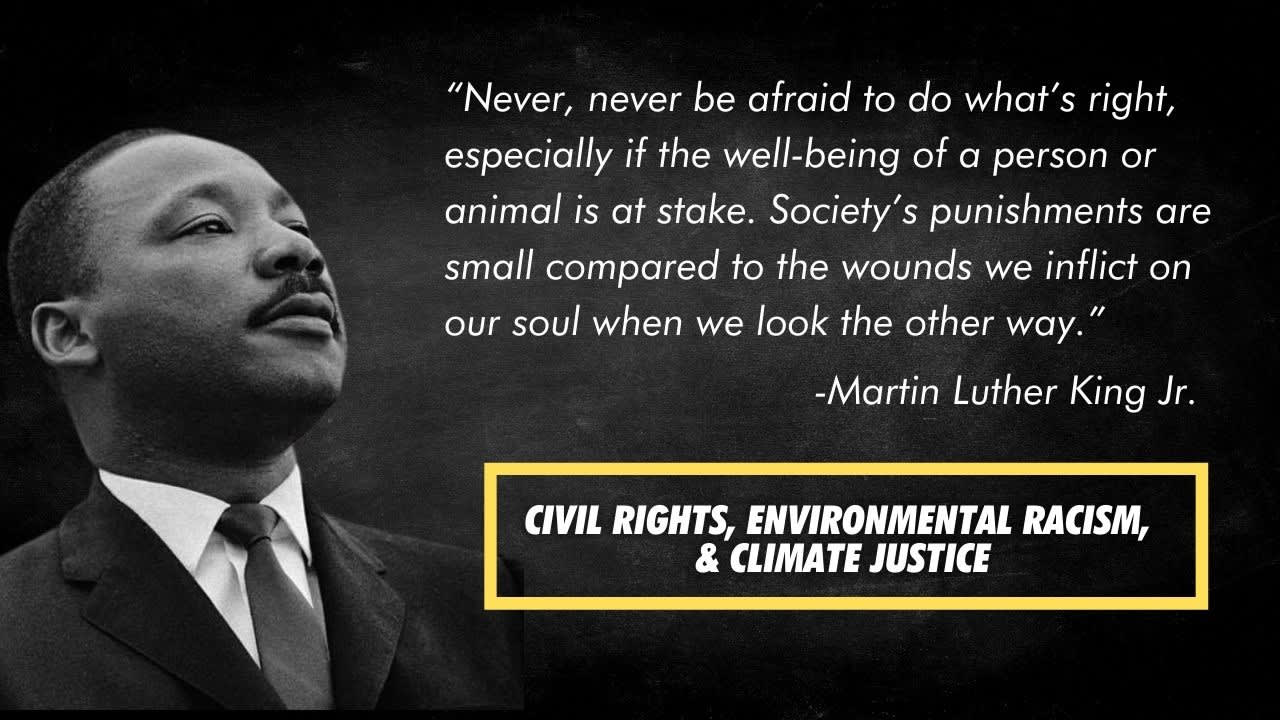 ---
Dr. Martin Luther King and Environmental Justice
In 1968, Dr. King traveled to Memphis, Tennessee, to help lead a strike by Black sanitation workers who were protesting hazardous working conditions--

one of the first fights

against environmental racism in the U.S. This pioneering event was also one of Dr. King's last acts, as it was during that visit when he was tragically assassinated.

The Civil Rights Act of 1964 and the Voting Rights Act of 1965 were both landmark pieces of legislation that Dr. King and the citizens of the civil rights movement advocated for. Both of these laws were

also associated

with major environmental protection laws like the Clean Air Act and the Clean Water Act. The

Environmental Justice Movement

arose from and with the Civil Rights Movement of the 1960s. 

In a 2011

speech

at the U.S. Environmental Protection Agency's Martin Luther King Jr. Commemorative Program, then-Attorney General Eric Holder said:
"Dr. King., in addition to his many other achievements, helped to plant the seeds for what would become our nation's now-thriving environmental justice movement."
---

---
A History of Injustice
Some of the clearest examples of environmental racism can be seen in disparities amongst racial groups, which have been documented since the 1970s.
Historical practices -

like redlining, legal segregation, and racist housing policies

- forced Black communities into areas with undesirable environmental features: heat-trapping pavement, polluted waterways, lack of green spaces, and proximity to highways, factories, and power plants. 

Governments targeted majority Black neighborhoods when

placing landfills

and

other solid waste sites

. 

These are just a few examples of how policies and practices created a cycle of environmental problems in low-income, minority communities that persist today.
Recent Examples of Environmental Racism
"Empirical research is now catching up with the reality: that America is segregated and so is pollution."
---
Make Every Day A Day of Service
Martin Luther King Jr. Day is the only federal holiday that is designated as a national day of service, and some devoted their time towards environmental justice. In Missouri, for example, citizens held an annual Nature walk and park cleanup event. MLK Day might have passed, but any day is a good day to serve your community by advocating for climate justice.