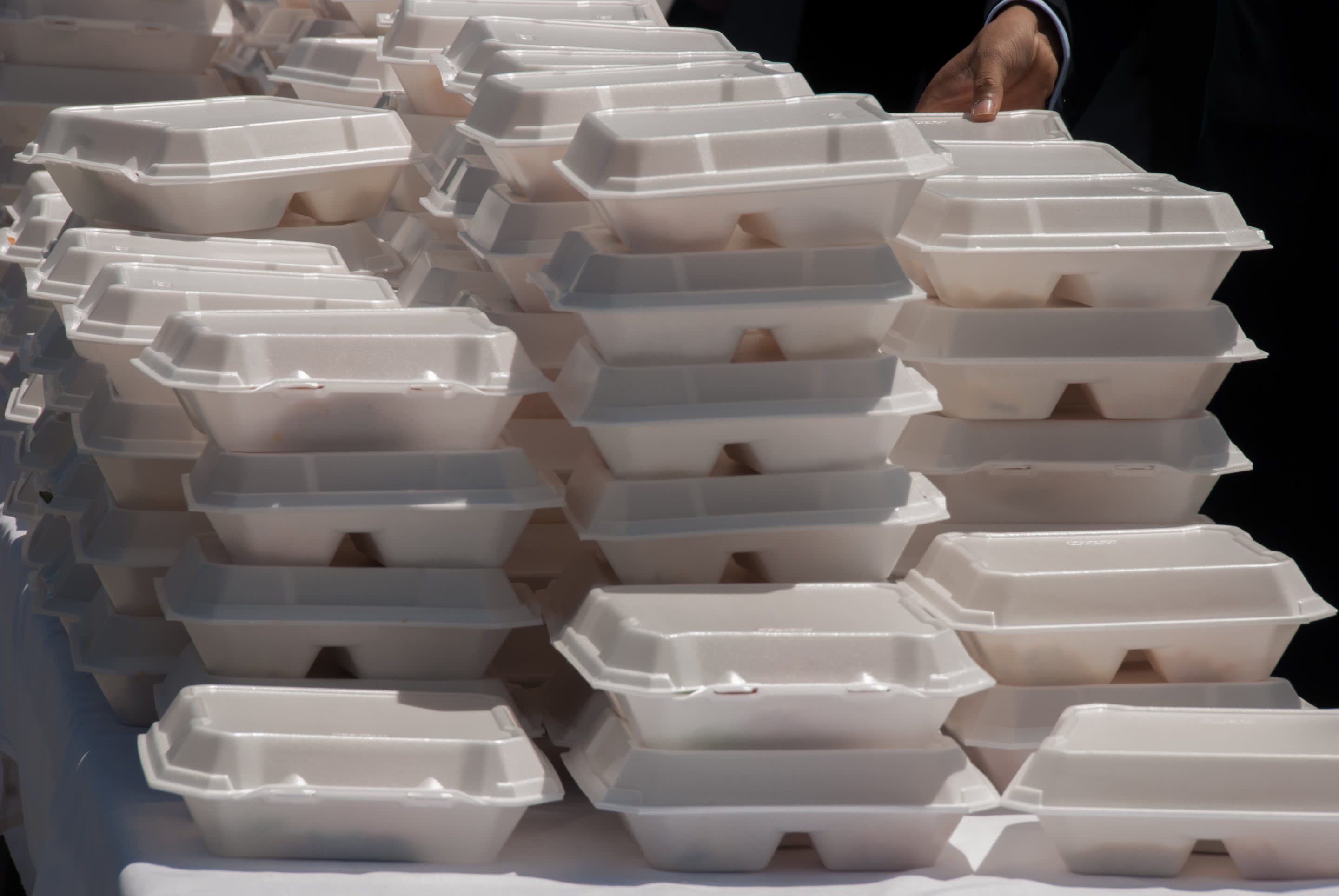 U.S. states & cities move to ban styrofoam
Do you support bans on single-use styrofoam items?
Written by Jamie Epstein, Countable News
What's the story? 
A number of states and cities in America have banned single-use plastic items, like 

styrofoam

, in an effort to cut down on waste and encourage the use of biodegradable or reusable items. 

Styrofoam, the non-biodegradable plastic, has been used widely in food service for takeout and delivery. Many businesses have replaced it with paper or reusable plastic containers.

Styrofoam is banned in Colorado, Maine, Maryland, New York, New Jersey, Vermont, Virginia, Washington, and Washington, D.C. New Jersey's was the most recent to be implemented, as its ban took effect on May 4, 2022.

Colorado, Maryland, Virginia, and Washington have styrofoam bans that are not yet in effect. 
Why has styrofoam been banned?
Styrofoam creates a significant amount of waste in America. While it is technically recyclable, very few recycling centers accept and recycle it. 

The majority of the country's styrofoam ends up in landfills. Styrofoam is slow to degrade and frequently leaches chemicals into the environment.

Styrofoam manufacturing

 requires using hydrocarbons, which are released into the air and produce a hazardous pollutant, ground-level ozone. This pollutant can impair lung function and lead to respiratory illness. 

Studies have shown that polystyrene, which makes styrofoam, is likely carcinogenic and threatens human and animal life. 

Acceptable alternatives to styrofoam include

 less harmful plastic like PET containers, compostable containers, paper products, plant fiber disposables, and more. 
Do you support bans on single-use styrofoam items?
(Photo credit: iStock/SWInsider)