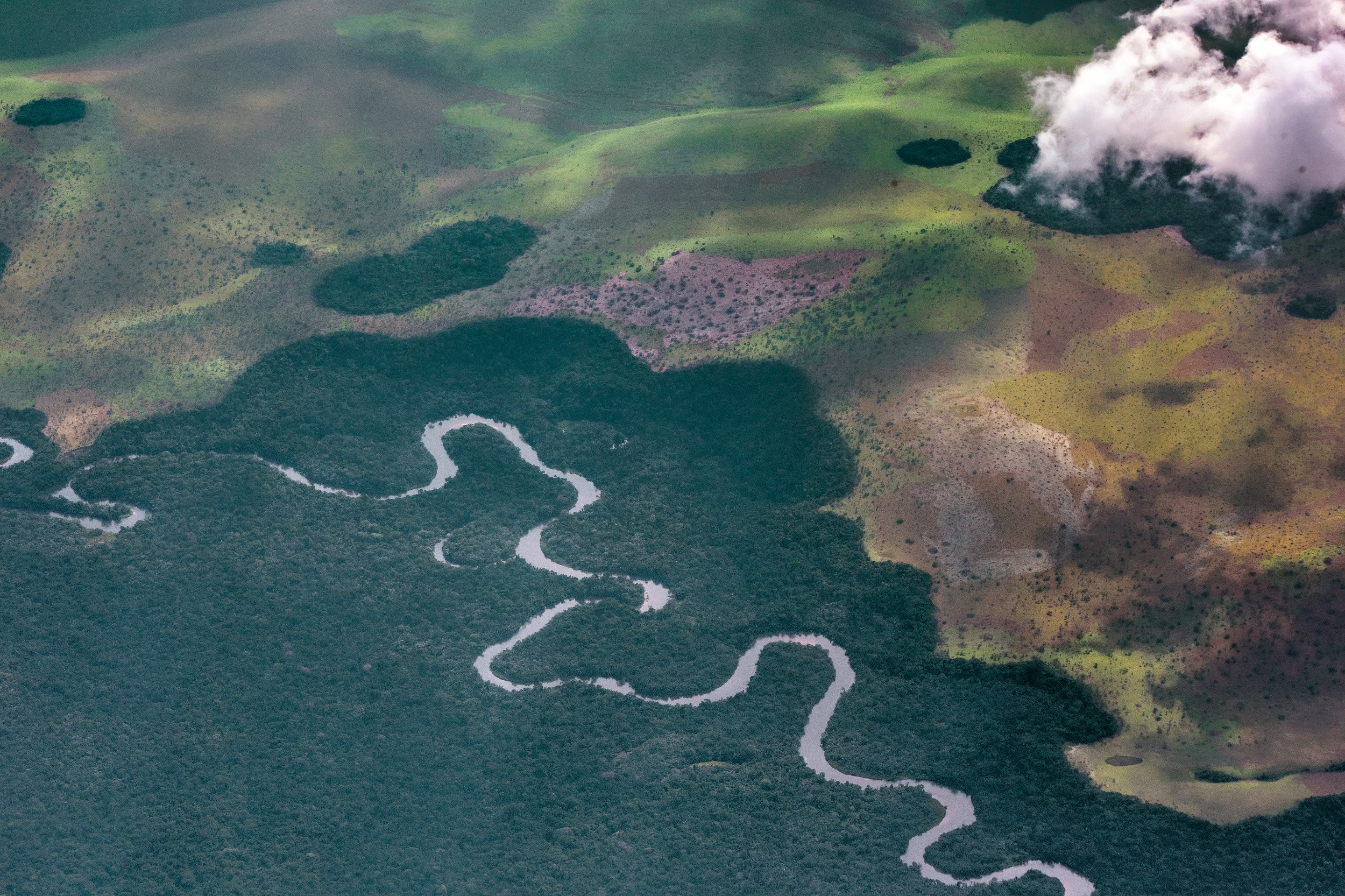 Congo to auction off land to oil companies
Should oil companies should buy permits in the Congo?
Written by Jamie Epstein, Countable News
What's the story?
The

Democratic Republic of Congo is auctioning off vast parts of land

, potentially becoming a new hotspot for oil investments. The region holds one of the Earth's largest old-growth rainforests.

The oil and gas blocks extend into Virunga National Park, the world's most crucial gorilla sanctuary, as well as tropical peatlands, which hold large amounts of carbon. Congolese officials expanded the number of parcels of land from 16 to 30 last week: 27 oil and three gas blocks. The auctioning will begin in late July. 

The new selling of land comes after Congo's president, Félix Tshisekedi, endorsed a 10-year agreement to protect its rainforest at the global climate summit in Glasgow.

The international pledge included

a multi-donor investment of $500 million over the first five years. 

The nation announced the new plan with a

video on Twitter

and tagged oil giants Chevron and TotalEnergies. TotalEnergies told the

New York Times

it does not plan to bid and Chevron declined to comment.
Why did Congo shift goals?
Nations worldwide are scrambling for oil and fossil fuels

—

Norway is increasing oil production with more offshore drilling, and President Biden visited Saudi Arabia recently intending to increase oil production. The Russian invasion of Ukraine has forced many countries to cut energy ties with the nation and turn elsewhere in search of fossil fuels. 

Tosi Mpanu, Congo's lead representative on climate issues, said the nation noted these shifts and is taking action. He said Congo's primary goal for the auction is to earn enough funds to help the nation generate economic growth and reduce poverty. The Democratic Republic of Congo is among the world's five

poorest countries

. Mr. Mpanu stated last week:
"Our priority is not to save the planet…We are part of the solution, but the solution also includes us making use of our oil resources."
The response
While environmental groups are outraged, many Congolese officials believe that their country's needs should be prioritized over those of the world, especially after decades of colonialism and political mismanagement. 

Scientists say the auctioning of land, which will likely destroy rainforests and peatlands, will cause the Earth to lose one of the last lines of defense for a planet struggling to combat the climate crisis. The destruction of the ecosystem will come from seismic surveys to identify oil deposits, long trails through the rainforest, explosive charges, waste from oil production, road construction, and increased logging. 
"The auctioning of new oil blocks anywhere is wrong and undermines communities' right to a healthy environment. The plan for big oil companies to trash Congo's most sensitive ecosystem is a historic error that must be scrapped immediately."
Do you think Congo should auction off land to oil companies?
(Photo credit: iStock.com/guenterguni)