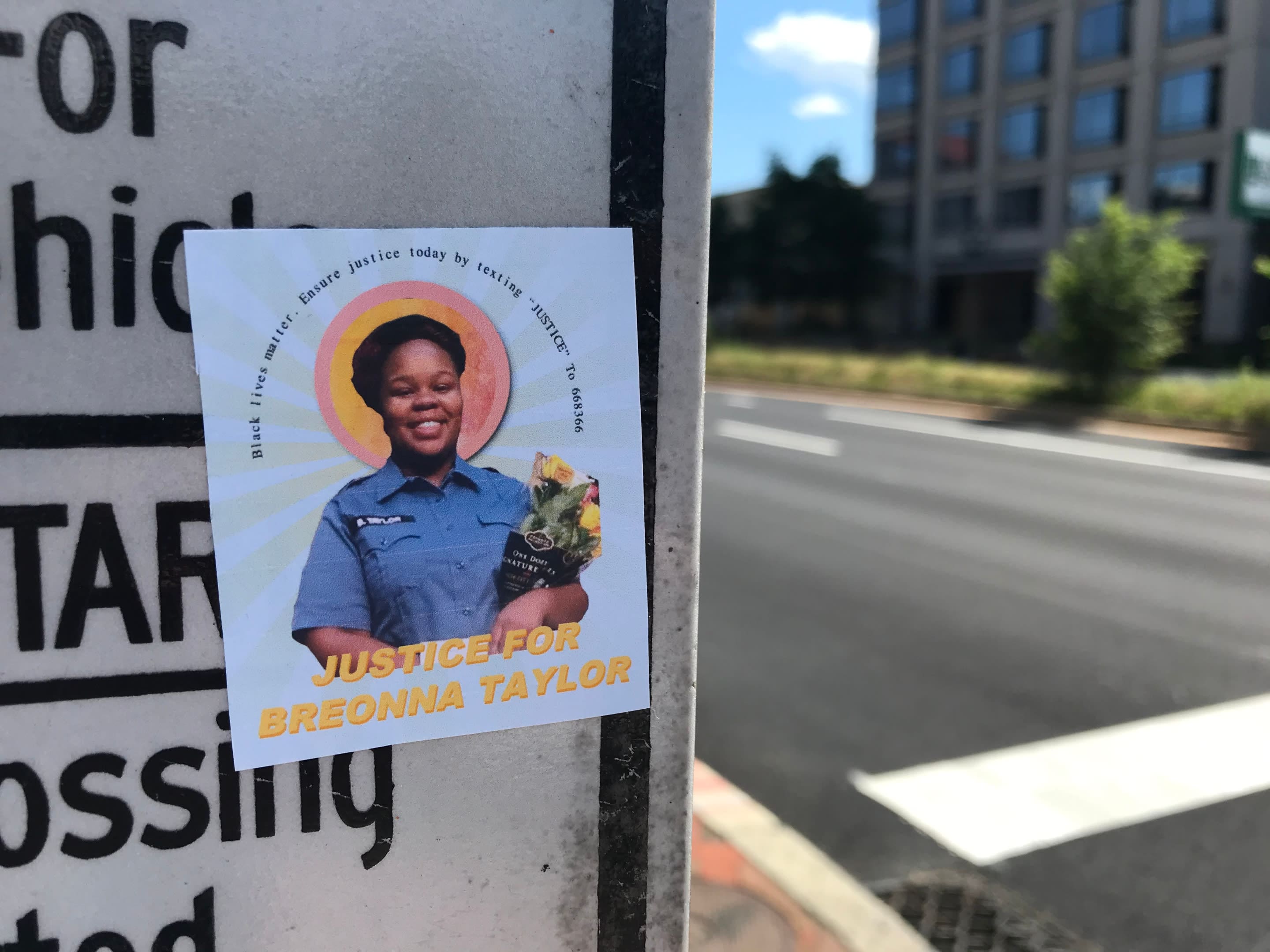 Several officers involved in Breonna Taylor raid face federal charges
How do you feel about the federal charges?
Written by Jamie Epstein, Countable News
What's the story? 
Four current and former police officers who were involved in the raid on Breonna Taylor's apartment were 

charged with several federal crimes

 on Thursday, the bulk of which surround the search warrant police officers sought in their investigation.

In the nighttime "no-knock" raid on March 13, 2020, at least seven officers knocked down Taylor's apartment door and fatally shot her. 

These are the first federal charges against officers involved in the raid, which was one of the catalysts for the resurgence in the Black Lives Matter movement and protests in 2020.
What are the charges?
The charges include

 civil rights violations, unlawful conspiracies, and unconstitutional use of force and obstruction, 

according to Attorney General Merrick Garland speaking at a news conference on Thursday

. 

Garland added that members of an investigative unit within the Louisville Metro Police Department used false information to obtain a warrant to search Taylor's home. According to court documents, three of the officers - Joshua Kaynes, Kelly Goodlett, and Kyle Meany - misled investigators who began looking into the killing, including creating a "false cover story in an attempt to escape responsibility for their roles in preparing the warrant affidavit that contained false information." The officers are accused of conspiring after the raid to cover up the warrant and making false statements in interviews with criminal investigators. 

The warrant claims that officers had verified that the target of a drug trafficking investigation had received packages at Taylor's home address, which was found to be false. Garland said that the officers who carried out the search warrant were unaware of the false information. 

Garland stated: 
"We allege that Ms. Taylor's Fourth Amendment rights were violated when defendants Joshua Jaynes, Kyle Meany and Kelly Goodlett sought a warrant to search Ms. Taylor's home knowing the officers lacked probable cause for the search. We further allege that defendants Jaynes and Meany knew…that search could create a dangerous situation for anyone who happened to be in Ms. Taylor's home."
The fourth officer, former Detective Brett Hankinson, was charged with civil rights violations for allegedly using excessive force. Hankinson was indicted on two federal counts of deprivation of rights under color law.
Garland said:
"Breonna Taylor should be alive today...The Justice Department is committed to defending and protecting the civil rights of every person in this country. That was this department's founding purpose, and it remains our urgent mission."
The Justice Department is currently conducting an investigation into the Louisville Metro Government and Louisville police to determine whether or not they engaged in a pattern or practice of abusing residents' civil rights.
How do you feel about the federal charges?
(Photo credit: Flickr/Daniel Lobo)