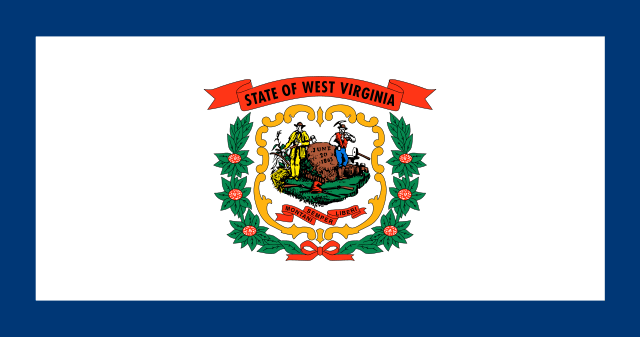 YOUR VOTE: West Virginia
Get ready to cast your ballot.
By Countable


WEST VIRGINIA
---
With just a few clicks, we'll walk through voter registration, key election dates, and all the documents you'll need. Best of all, you can share this info with your friends and neighbors. Make sure that your vote counts!
I. WAIT! BEFORE YOU SCROLL ANY FURTHER, REGISTER TO VOTE
---
Need to register? Or maybe you just want election reminders? Thanks to TurboVote, we've got you covered. Just click below:
II. KNOW THE DATES
---
GENERAL
Voter Registration Deadline
October 18, 2022

- deadline to

register to vote

online

,

in-person

, or postmarked by this date for

mail delivery
Ballot Request Deadlines:
November 2, 2022

- Final day to return a completed absentee ballot application by

mail

or

in person.
Ballot Return Deadlines:
November 7, 2022

- Hand-delivered absentee ballots must be taken to your county clerk's office 24 hours before election day

November 8, 2022

- Absentee ballots must be mailed and postmarked by Election Day. 
Registered voter in West Virginia who want to vote by absentee ballot this fall should submit an absentee ballot application to their local county clerk as early as possible.
III. REGISTER TO VOTE
---
Registration Status:
Voting Requirements:
Need To Register?
Yes, it's so important we're including it twice. Here's that link again:
IV. WHERE TO VOTE
---
Polling Location:
School, firehouse or community center, use the West Virginia Secretary of State's

Polling Place Locator

to find where to cast your ballot.
V. WHAT TO TAKE TO THE POLLS
---
Voter ID Laws:
Accepted Credentials:
Here is

the list

of accepted credentials.
Don't have a valid ID?
You can obtain a free West Virginia Voter Identification Card from your

county clerk

.
VI. HAVING TROUBLE? GET IN TOUCH
---
Contact the Elections Division of the West Virginia Secretary of State:
The Elections Division of the West Virginia Secretary of State can be reached at the following phone number:

(304) 558-6000

or

(866) 767-8683

or via email at

elections@wvsos.com.
Any other questions? 
See you at the ballots (or mailboxes), West Virginians!