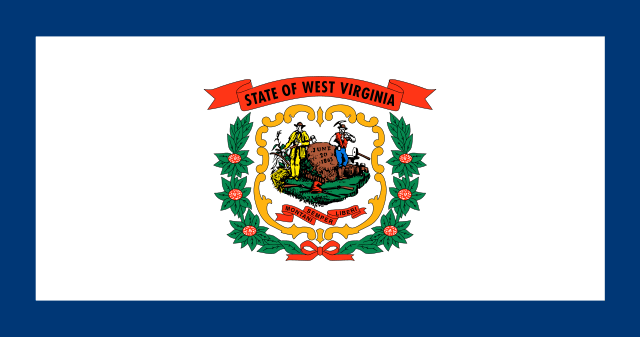 YOUR VOTE: West Virginia
Get ready to cast your ballot this fall.
By Countable
WEST VIRGINIA
---
It's election season! Are you ready? With just a few clicks, we'll walk through voter registration, key election dates, and all the documents you'll need. Best of all, you can share this info with your friends and neighbors. Make sure that your vote counts!
I. WAIT! BEFORE YOU SCROLL ANY FURTHER, REGISTER TO VOTE
---
Need to register? Or maybe you just want election reminders? Thanks to TurboVote, we've got you covered. Just click below:


II. KNOW THE DATES
---
General Election:
General Registration Deadline:
The registration cutoff for the General Election is October 13, 2020.
Deadline to Request Mail-In Ballot:
Apply for an absentee ballot online by October 27.
County Clerks begin mailing absentee ballots out on the 46th day before the election. Absentee ballot applications received after the 46th day before an election will have ballots mailed out within 24 hours of the application's receipt.
Due to COVID-19, all voters may apply to vote absentee in the 2020 election.
III. REGISTER TO VOTE
---
Registration Status:
Not sure you're registered? This handy widget will tell you whether you're on the voter rolls.
Voting Requirements:
Need To Register?
Yes, it's so important we're including it twice. Here's that link again:
IV. WHERE TO VOTE
---
Polling Location:
School, firehouse or community center, this simple form will tell you where to go to cast your ballot.
Use the West Virginia Secretary of State's widget to find your polling place.
Do I need to wear a mask to the polls?
Yes. Gov. Jim Justice issued an executive order establishing a statewide indoor face covering requirement in early July 2020. Under this order, all West Virginians age 9 and up must wear a face covering at all indoor public places where six feet of social distancing cannot be maintained. This includes polling places that are indoors.
V. COVID-19 MAIL-IN VOTING & ABSENTEE VOTING
---
West Virginians concerned about COVID-19 can request mail-in ballots due to the pandemic.
Out of town or serving abroad? 
VI. WHAT TO TAKE TO THE POLLS
---
Voter ID Laws:
West Virginia requires voter identification.
If you're a first-time voter who registered to vote by mail, you'll need to show proof of residence to vote. Acceptable proofs of residence include: photo ID, a current utility bill, a bank statement, a government check, a paycheck, or another current government document showing your name and address.
Accepted Credentials:
Don't have a valid ID?
If a voter shows up to vote, does not have an ID, and does not fall under any of the exceptions, the voter will be able to vote a provisional ballot and has an opportunity to prove his or her residence at the county clerk's office before canvass begins (usually 5 days after Election Day).
Voters without ID may be able to vote regular ballots if a poll worker has known them for at least six months prior to the election; an adult accompanying them signs an affidavit certifying their identity; or they're a resident of a licensed state care facility and their polling place is in that facility.
VII. HAVING TROUBLE? GET IN TOUCH
---
Contact the West Virginia Official Election Center:
The West Virginia Official Election Center can be reached at (304) 558-6000 or online form here.
Voter ID Helpline:
Any other questions? 
See you at the ballots (or mailboxes), West Virginians!