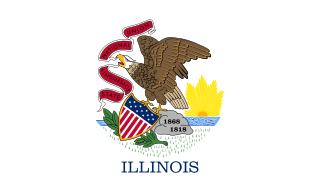 YOUR VOTE: Illinois
Get ready to cast your ballot this fall.
By Countable
ILLINOIS
---
It's election season! Are you ready? With just a few clicks, we'll walk through voter registration, key election dates, and all the documents you'll need. Best of all, you can share this info with your friends and neighbors. Make sure that your vote counts!
I. WAIT! BEFORE YOU SCROLL ANY FURTHER, REGISTER TO VOTE
---
Need to register? Or maybe you just want election reminders? Thanks to TurboVote, we've got you covered. Just click below:


II. KNOW THE DATES
---
General Election:
General Registration Deadline:
Voter registration deadline: October 6, 2020
Online registration deadline: October 18, 2020
Voter registration "grace period": October 7 - Election Day
Election Day registration and voting (call local election office): November 3, 2020
Deadline to Request Mail-In Ballot:
Request your absentee ballot from your town/city clerk as early as possible. The deadline to submit a mail-in ballot request is October 29, 2020.
Indiana allows all voters to request mail-in ballots, no excuse needed. Submit your request for a mail-in ballot by October 29, 2020.
III. REGISTER TO VOTE
---
Registration Status:
Not sure you're registered? This handy widget will tell you whether you're on the voter rolls.
Voting Requirements:
Need To Register?
Yes, it's so important we're including it twice. Here's that link again:


IV. WHERE TO VOTE
---
Polling Location:
School, firehouse or community center, this simple form will tell you where to go to cast your ballot.
Do I need to wear a mask to the polls?
No. Election officials plan to "strongly encourage" voters to wear face masks to the polls, but won't turn voters without face masks away.
V. COVID-19 MAIL-IN VOTING & ABSENTEE VOTING
---
COVID-19 is an accepted reason for requesting a mail-in ballot:
Out of town or serving abroad? 


VI. WHAT TO TAKE TO THE POLLS
---
Voter ID Laws:
Illinois requires ID only if a first-time voter registered by mail, or if their signature is challenged.
Accepted Credentials:
Don't have a valid ID?
If you can't provide ID, you can cast a provisional ballot. After voting provisionally, you will be told how to submit additional proof of registration to the election authority. This additional information must be received by the election authority no later than the close of business on the Tuesday following the election.
VII. HAVING TROUBLE? GET IN TOUCH
---
The Illinois Secretary of State:
Call 217-782-4141 or email webmaster@elections.il.gov.
Voter ID Helpline:
Any other questions? 
See you at the ballots (or mailboxes), Illinoisians!