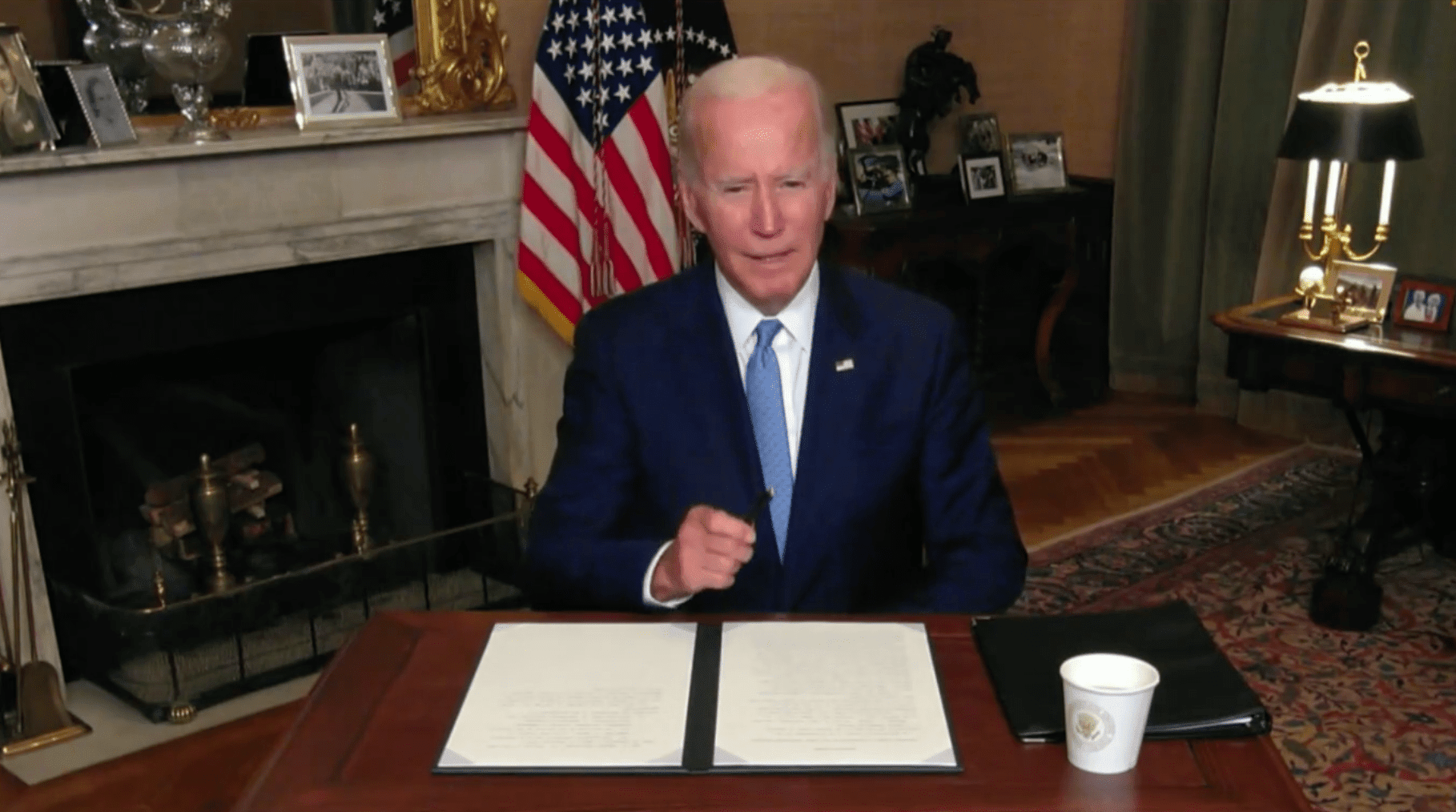 Biden signs second executive order to protect abortion access
How do you feel about Biden's efforts to preserve abortion access?
Written by Casey Dawson, Countable News
What's the story
President Joe Biden signed his second executive order to protect abortion access since the Supreme Court overturned Roe v. Wade, this time aimed at making it easier for people to travel to other states to obtain an abortion.

The order asks the Department of Health and Human Services (HSS) to 

allow states

 to 

expand their Medicaid plans to cover travel costs

 for out-of-state patients seeking abortions. The executive order does not put into place any immediate policies, but instead paves the way to allow states to cover "certain costs" when providing abortions to out-of-state patients through a 

Medicaid 1115 waiver

. 

The order also directs the HHS to ensure healthcare providers do not discriminate against women on the basis of pregnancy, to consider steps to provide health providers with technical and legal guidance on navigating federal and state laws on abortion care, and to improve research, data collection, and data analysis efforts to evaluate the impacts of current abortion restrictions on maternal health and other health conditions.
The big picture
It is unclear how the Hyde Amendment, which bars the use of federal funds to pay for abortion, will interfere with the president's executive order.

The order comes one day after voters in Kansas 

rejected a proposed amendment

 to the state constitution that would have said there was no right to an abortion in the state. With over 95% of votes counted and a record turnout, voters sided 59 to 41 against the ballot measure, a decisive signal of public support for some abortion access in a state with limited clinic access and tougher restrictions.

The Biden administration also filed a lawsuit on Tuesday against Idaho's strict abortion law, the first legal challenge on abortion restrictions from the Department of Justice since 

Roe

 was overturned.

The president's 

ability to protect abortion access is limited

 as there is no action available that would restore a national right to an abortion. Biden has called for Congress to codify abortion access into federal law and stated his support for 

changing filibuster rules

 to make it possible for Democrats to pass abortion legislation in the Senate.
What do you think?
How do you feel about Biden's efforts to preserve abortion access?
(Photo Credit: The White House)